A two-day programme in Digital Fundraising for Accredited Museums.
Do you want to learn more about how and why people might support your museum with donations?
Would you like to improve the way you fundraise on your website, or through digital payments, or any other digital format?

This intensive two-day programme will take you through:


Understanding why people might support you


How to tell people why you need support


Building a long-term relationship with your supporters


Ways of taking donations digitally


Refining a project and way forward for your museum to implement


Participating at both days, 15th/16th October, is a requirement of the programme. 
Please arrive after 10.15am for a 10.30am start; refreshments and lunch will be provided.
You will have a chance to form, think through and discuss your project idea during the programme. 
This event is limited to five museums at a cost of £100 per museum. (Your County Museum Development Officers may help with this payment – please contact them directly if you would like assistance.)
Please be aware you do not have to pay the fee upfront and can select the option to be invoiced. 
Appling for a grant: THESE ARE NOW ALL ALLOCATED FOR THE HERTFORDSHIRE PROGRAMME. A minimum of two people from each museum are invited to join the programme, and develop a practical idea for your museum on how to improve your digital fundraising. On your completion of the programme and agreement of your project your museum will be eligible for a follow-up grant of £300 per museum to implement your project and an hour of follow up time with the trainer to support/review your progress.
(Additional museums may be able to attend the training days once the main programme places are full, please contact Sally Ackroyd to discuss this: sally.ackroyd@norfolk.gov.uk)
This programme is also running at Dunwich, Suffolk on 7th/8th November.
 This is a partnership project with the Arts Fundraising & Philanthropy Programme.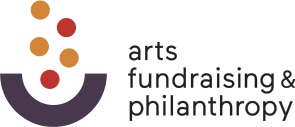 Please see our FAQs for any questions relating to our training programme 
Terms & Conditions:
For full details of our programmes conditions, see our Terms & Conditions on our website.
By booking a place on to SHARE Museums East Training Programme, you are agreeing to the following terms and conditions:


That you are from an East of England museum which is in Arts Council England's Museum Accreditation Scheme. Where this is not applicable you acknowledge that SHARE will facilitate your attendance if availability permits and that your organisation will pay any fees which may apply.


It is a condition of receiving this ACE funded training that the online evaluation sent to the email address provided at the point of booking is completed by the specified deadline. This deadline is in the email notification unless a paper evaluation is specifically requested and submitted on the day of the training session.


By booking a place you agree that you are booking as a representative of your organisation and should you cancel your booking without sufficient notice your organisation is responsible for paying the late cancellation fee of £50.