Join us for the 5th Annual Collections Care Conference to discuss Collections Management System Fundamentals. The day will include a chance to hear panelists and take part in workshops, networking and a Marketplace. 
This year we'll be looking at Collections Management Systems (CMS), a tricky area of museum work which can be a wonder and blessing or the bane of our lives. We'll cover some fundamentals such as Spectrum compliance, what makes good data, and strategies for choosing the system that fits your organisations' needs. We are also going to be brave and challenge ourselves to think about what technology can do to help us work in ambitious and innovative ways, including using your CMS to enable digital volunteering, and data in the cloud.
Speakers include:



Gordon McKenna

, Standards Manager, Collections Trust



Malcolm Howitt

, Sales Directer, Axiell



Amy Adams

, Senior Curator, National Museum of the Royal Navy 



Greta Bertram

, Curator, Crafts Study Centre, University for the Creative Arts



Jayne Austin

, Museum Development & Partnership Manager, Suffolk County Council



Su Booth

, Norfolk Development Officer, Norfolk County Council



Denis Filer

, Oxford Plant Diversity Group, University of Oxford



Annika Erikson

, CEO & Founder, Artichek 



Alison Giles

, Administrator, Burwell Museum 


This conference is suitable for anyone working with for collections management systems within their organisation and those who generate and process collections data – in short, anyone who works with collections. It will cover both basic and more complex issues with lots of opportunity for discussion and questions.  
Refreshments and Lunch will be provided.
The SHARE Collections Care Conference is organised in partnership with the University of Cambridge Museums.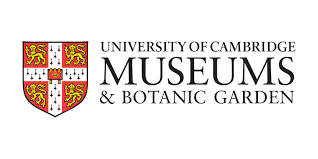 Terms & Conditions:
Full details of our programmes conditions can be found on our website. 

By booking a place on to SHARE Museums East Training Programme, you are agreeing to the following terms and conditions:



That you are from an East of England museum or heritage organisation which is in the Arts Council England's Accreditation Scheme. Where this is not applicable you acknowledge that so that we can aim to facilitate your attendance if we can. (This may involve a fee).




It is a condition of receiving this ACE funded training that the online evaluation sent to the email address provided at the point of booking is completed by the specified deadline. This deadline is in the email notification unless a paper evaluation is specifically requested and submitted on the day of the training session.




By booking a place you agree that you are booking as a representative of your organisation and should you cancel your booking without sufficient notice your organisation is responsible for paying the late cancellation fee of £50.







Gordon McKenna

, Standards Manager, Collections Trust



Malcolm Howitt

, Sales Directer, Axiell



Amy Adams

, Senior Curator, National Museum of the Royal Navy 



Greta Bertram

, Curator, Crafts Study Centre, University for the Creative Arts



Jayne Austin

, Museum Development & Partnership Manager, Suffolk County Council



Su Booth

, Norfolk Development Officer, Norfolk County Council



Dan Pett

, Head of Digital & IT, Fitzwilliam Museum 



Denis Filer

, Oxford Plant Diversity Group, University of Oxford



Annika Erikson

, CEO & Founder, Artichek 



Alison Giles

, Administrator, Burwell Museum